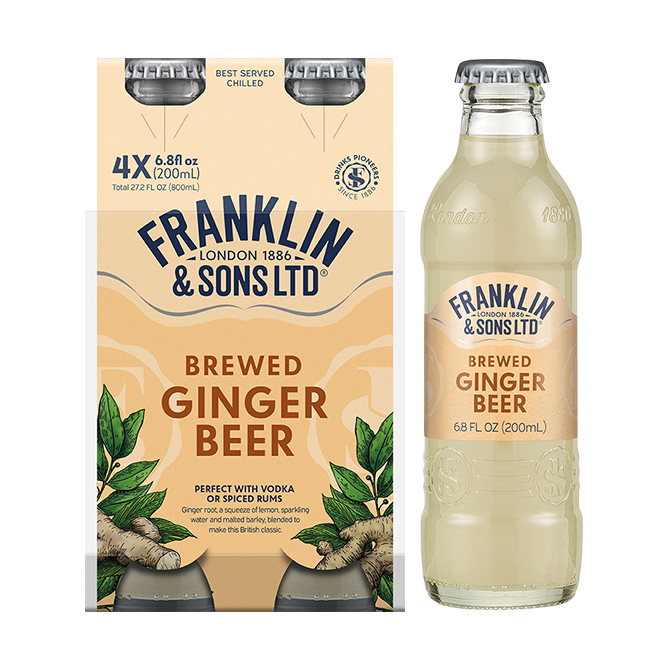 Brewed Ginger Beer
A British classic… ginger root, a squeeze of lemon and malted barley are blended with sparkling water providing your palate with a full flavour that's not overly sweet but provides some warmth.
Brewed Ginger Beer is the perfect mixer for aged rums and dark rums as it elevates the warmth of the spirit.
Available in 6.8 fl oz bottles.
Read more
11g
Carbohydrates*
* of which sugars: 11g
0g
Protein, Fibre, Fat & Salt
INGREDIENTS
Sparkling water, sugar, a non-alcoholic ferment of water, MALTED BARLEY extract and ginger extract; lemon juice from concentrate (2.5%), natural flavouring, stabiliser: gum acacia, antioxidant: ascorbic acid.
Contains gluten ingredients.
Cocktails That Use Our Brewed Ginger Beer
Not What You're Looking For? Try These...