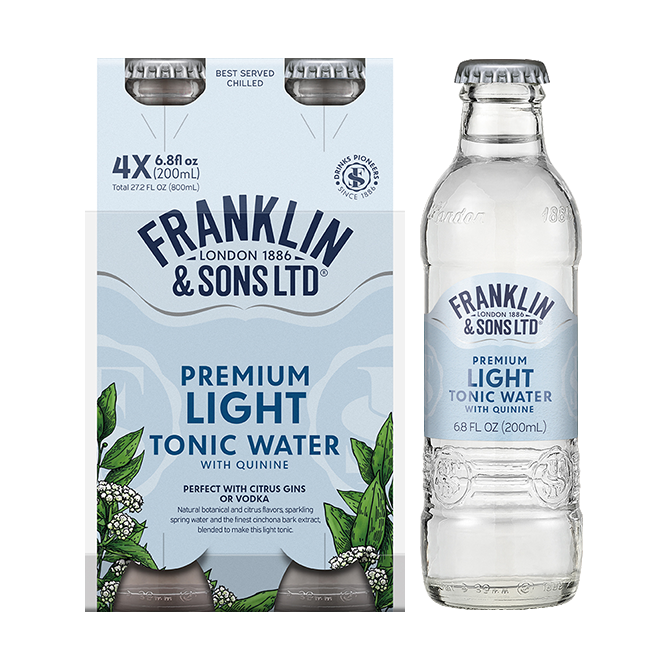 Premium Light Tonic Water with Quinine
Our Premium Light Tonic Water with Quinine uses the same natural botanical and citrus flavours of our Premium Indian Tonic Water with Quinine but provides a slim-line version without compromising on flavour.
It pairs perfectly well with navy-style gins and vapour-infused gins.
Available in 6.8 fl oz bottles.
Read more
4.9g
Carbohydrates*
* of which sugars: 4.9g
0g
Protein, Fibre, Fat & Salt
INGREDIENTS
Sparkling spring water, fructose, acid: citric acid; natural flavours including quinine. Contains no artificial colours, flavours or sweeteners and no preservatives
Not What You're Looking For? Try These...