Banana Americano
With Franklin & Sons 1886 Club Soda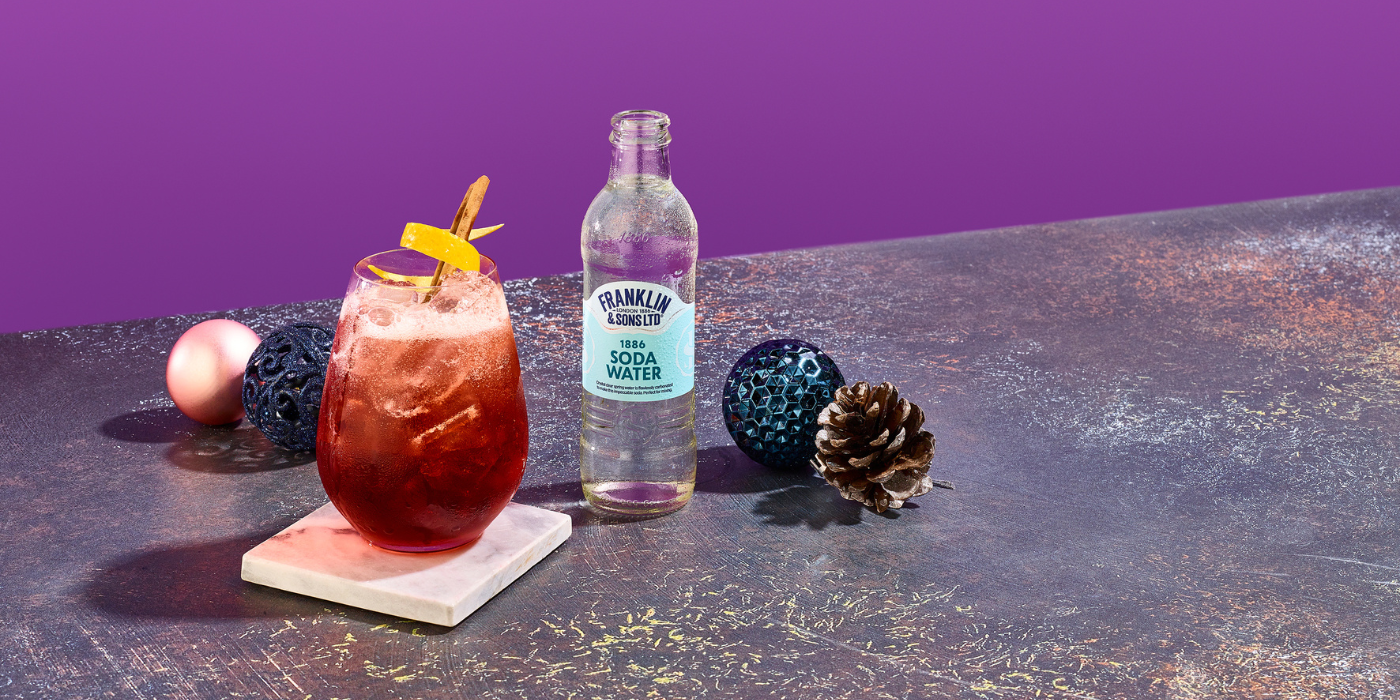 It's time to be transported to a tropical paradise with our Banana Americano. The cocktail harmoniously blends the rich notes of Banana Rum with the sweetness of the Vermouth to create a refreshing and sophisticated serve.
Ingredients:
1.1oz Banana Rum
1oz Sweet Vermouth
¾ oz Campari
1/3 oz Custard Syrup
Orange peel (to garnish)
Cinnamon Stick (to garnish)
3.5oz Franklin & Sons 1886 Club Soda, or enough to top
Method:
Fill a highball glass with ice then add banana rum, sweet vermouth, campari, custard syrup and Franklin & Sons 1886 Club Soda. Gently stir and garnish with orange peel and cinnamon stick to serve.
Products Used in Banana Americano