Mandarin Crush
With Franklin & Sons Sparkling Mandarin & Ginger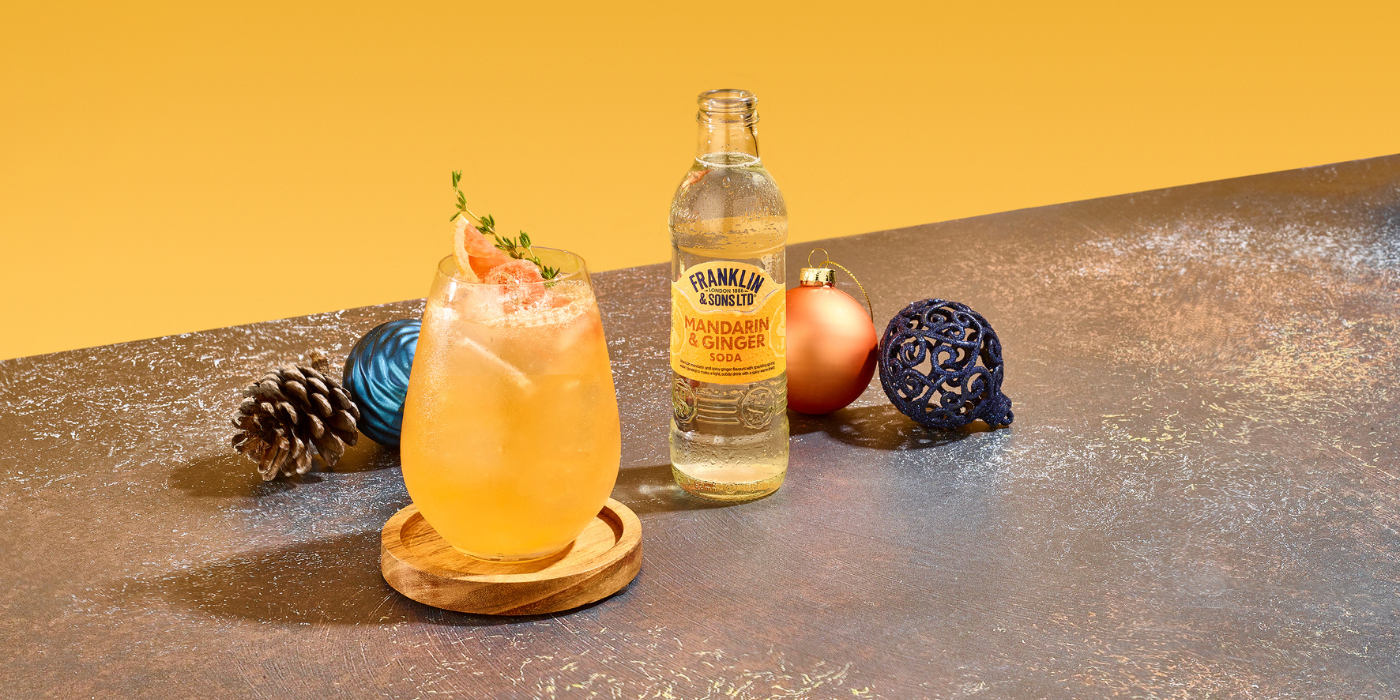 This cocktail is a must-try for all citrusy cocktail lovers. The Mandarin Crush delivers sweet, tart, and zesty notes, to create a symphony of flavours that will be enjoyed until the last sip.
Ingredients:
1 2/3oz Tequila
0.5oz Grapefruit Cordial
Grapefruit Wedge (to garnish)
Thyme (to garnish)
Method:
Fill a highball glass with ice, then tequila, grapefruit cordial, Franklin & Sons Sparkling Mandarin & Ginger. Gently stir and garnish with a grapefruit wedge & rosemary to serve.
Products Used in Mandarin Crush